Pressure Washing Atlanta GA
Pressure Washing Atlanta GA for Driveway Cleaning
Platinum One Soft Wash offers Pressure Washing Atlanta GA for driveway cleaning. We have specialized pressure cleaning equipment and the expertise for cleaning concrete, sidewalk and asphalt surfaces. Amazing results at a reasonable rate are included with our services for asphalt and cement driveway cleaning.
Concrete is a porous surface which means it absorbs contaminants and soaks them up like a sponge and becomes stained very easily. Parked cars often drip fluids that can stain your driveway, creating ugly and noticeable blemishes. Regular Pressure Washing Atlanta GA does not come close to getting the pristine look you want for your asphalt or concrete driveway. Restore the appearance of your property and increase your curb appeal with a Platinum One driveway cleaning.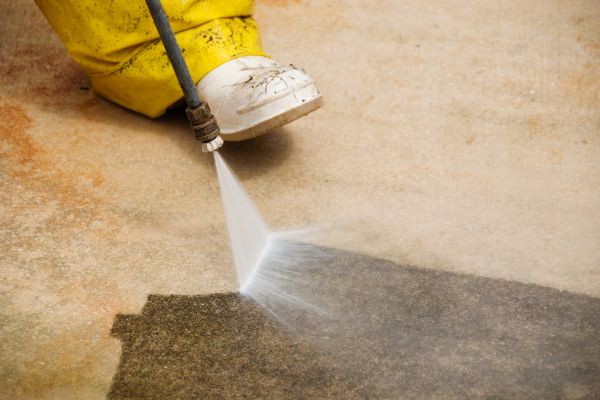 Cleaning Driveway Stains with Pressure Washing Atlanta GA
Our cleaning services not only remove moss and plant life but also disinfect and kill the spores that cause regrowth. We know how to remove rust stains. We are experts in rust removal. We use environmentally friendly, bio degradable solutions with advanced low pressure power washing technology. This is why we can safely remove stains that other competitors simply can't.
Our driveway cleaning process gets the results you want without damaging the environment. You get the best of both worlds with a Platinum One driveway cleaning.
Driveway Cleaning the right way with Pressure Washing Atlanta GA
At Platinum One, our team of highly trained experts knows how to clean and remove excess stains from your driveway. We can restore the appearance of your sidewalks and driveway. Our exterior cleaning services are ideal for both residential and commercial properties. If you want that pristine look back then you should book a Platinum One driveway cleaning. We are fully insured and licensed for your protection.
We are very familiar with the types of stains prevalent in the area and how to clean it properly with Pressure Washing Atlanta GA. Our powerful equipment is extremely quiet and runs at a 20 decibel level.
See The Difference Pressure Washing Atlanta GA can Make For Your Home
Pressure Washing Atlanta GA
Here's What You Can Count On
Ready For Perfectly Clean Concrete?