Pressure Washing Alpharetta GA
Northern Atlanta's #1 Exterior Cleaning
#1 Pressure Washing in Northern Atlanta
Platinum One offers low-pressure washing for residential and commercial properties in the Alpharetta area. Our advanced soft washing practices can restore the look of any home or commercial building. Whatever type of exterior surfaces you may have, we have the expertise, knowledge and equipment to wash it your home or building back to new condition. Our professional team of soft washing and pressure washing technicians can restore your home without causing any damage to your property, all without breaking the bank! Our services come with a 100% satisfaction guarantee as well as a 1-5 year warranty depending on the washing you need!
Platinum One Specialiazes In Safe & Gentle Soft Washing
Our most Popular Cleaning Services
Tap the Images To Learn More
Our company is proud to use bio-friendly products by SoftWash Systems. These detergents can effectively remove stains without damaging your exterior surfaces. Our technicians mix custom solutions for roofs, driveways, and structures and rinse them with our low-pressure water systems. Since our method can be applied from ground level or from a ladder with our advanced equipment, there is minimal time setting up and cleaning up at the end of the job. We use green chemicals that get results without harming the environment.
Low-pressure Soft Washing
Pressure washing can remove the top layer of your exterior and cause serious damage to your roof or other exterior surfaces. Pressure washing systems typically fire off 2,000 psi of water a second, which can strip and crack most exteriors. Though high-pressure washing appears to remove dirt, it does not remove the underlying origin. Large exterior patches or stains are typically caused by microorganism growth like algae, mold, and moss. Our SoftWash System cleans and disinfects surfaces by killing the spores that cause this growth to begin with.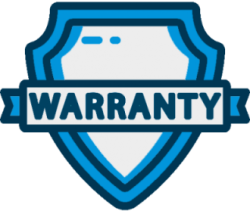 5 Year Warrantied Cleaning
When we clean or soft wash your entire roof we include a 5 year spot free warranty. We use proprietary solutions to remove those ugly roof stains. Our roof cleaning process provides a 100% kill ratio on algae, mildew, mold, moss and lichens. This method kills the roots and inhibits return of growth, therefore we offer a 5 Year Spot Free Limited Warranty with our roof cleaning. You can also transfer warranty on your contract if you sell your home within the 5 years. Let us help you save thousands and get more years out of your roof by soft washing it.
Proudly Serving Northern Georgia
We'll Safely & Gently Restore The Look Of Your Home
Drag The Bar On Images To See The Difference
See What Your Neighbors Are Saying
Low Pressure Washing Alpharetta GA
Platinum One Softwash does an outstanding job with low pressure washing. Always on time, professional and goes above and beyond. We have used them several times over the past few years and we wouldn't use anyone else. We have referred Platinum One to friends and neighbors, and they all had extremely positive feedback also.
Pressure Washing Northern Atlanta
Our second excellent experience with Matt and Platinum One Soft Wash. They provide a very professional process, prompt, follows through, great results with everything he treated. Our home looks beautiful, clean and well-maintained. Highly recommend their pressure washing services!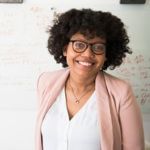 Roof Cleaning Alpharetta GA
I had my roof replaced in 2010 so I knew it shouldn't need to be replaced again but it was looking bad. Platinum One Soft Wash did a roof cleaning service and it looks like new! In addition to that, Matt was pleasant to work with, prompt to respond, and there when he said he would be. Satisfied 100%!
Let's Increase Your Curb Appeal!